Last year during playoff season, we did a super-fun activity.  We listed the teams in the playoffs, and every member of the family picked their favourite winning team.  It's a great chance to talk about different cities and colours, as well as teach a healthy competitiveness.  Every time there's a new series, repeat the exercise.  Have prizes after each round.  Super fun, and you're going to be watching anyway.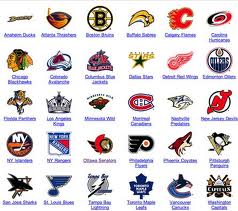 Enter to win a pair of NHL tickets for a game closest to your own city.
1. join our Monthly newsletter
2. Join our Fan Page
Contest Closes 10.30.10
Racquet or bat? We'll explore the options in the sporting world here.
Kids need to play, and now is the perfect time to learn good practices.
Don't match her weight gain pound for pound. Our trainers can help.