Organization and Finance
When you have children, you have to face the fact that they are not born Einsteins. They will need to be educated, both in academics and in life. Hopefully, you will teach them by example to be good people, and help out the overworked school systems in the academics area as well. But someday, they will need to go to college. My wife and I did not have the benefit of growing up as trust fund babies, so when we went to school, we both struggled and paid for it ourselves. Well, I am still paying for it, to be honest. Let's think about how we can get a head start on paying for our children's college educations.
Read more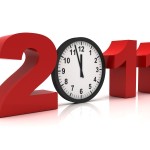 I resolve to be less resolute. Does that count? It should. 'Tis the season for redundant lists with promises ranging from quitting smoking to watching less Oprah to farting less in bed (I got that one from my wife).
Why, pray tell? Because we like to take stock at the end of every inevitable year and figure out ways to make improvements. And it never works on Christmas. Read more
Dad (Mom too, undoubtedly) has earned himself a little Christmas Lay-About — some much-needed downtime after the continuous effort of making great Christmas memories for his family. Read more
Dear Santa,
Or should I call you St. Nicholas? Father Christmas? That dude with the beard who chuckles too much?
For starters, I'm not convinced of your existence in the physical sense, but as a person prone to hedging his bets I'm willing to give you the benefit of the doubt. Read more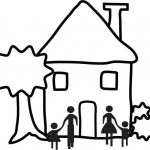 Knee-deep in moving one's family to a new location, and life gets weighed down with a host of stresses. Already noted is how to make the transition of moving easier for your kids, but what about once you get there?
What defines home for a person in a new place? Read more